Call for Papers: Age(ing) and Health: Sociological Theories and Current Findings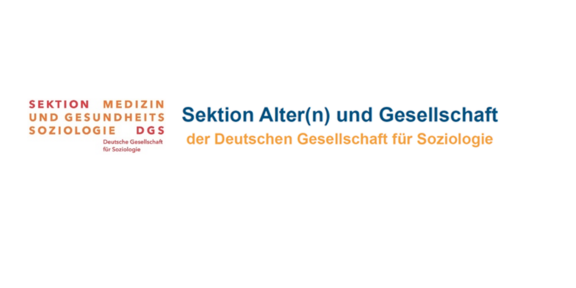 Call for Papers
Age(ing) and Health: Sociological Theories and Current Findings
From 29.02-01.03.2024, the joint spring conference of the sections "Alter(n) und Gesellschaft" (Age[ing] and Health) and "Medizin- und Gesundheitssoziologie" (Sociology of Medicine and Health) (in cooperation with the HBS doctoral program "New Challenges in Aging Societies" and the Masterplan Wissenschaft of the City of Dortmund) will take place at the International Begegnungszentrum (IBZ) at TU Dortmund University.
We would like to invite you to participate in our conference with a contribution on the topic of
Age(ing) and Health: Sociological Theories and Current Findings.
International perspectives and comparisons are especially welcome.
Please send proposals for papers of approximately 250 words (with the usual details) to martina.brandttu-dortmundde and ludwig.amrheinuni-vechtade (deadline: 15.11.2023).
We will send feedback on whether the contribution has been included in the program by the end of the year.
Call for Papers: Age(ing) and Health: Sociological Theories and Current Findings